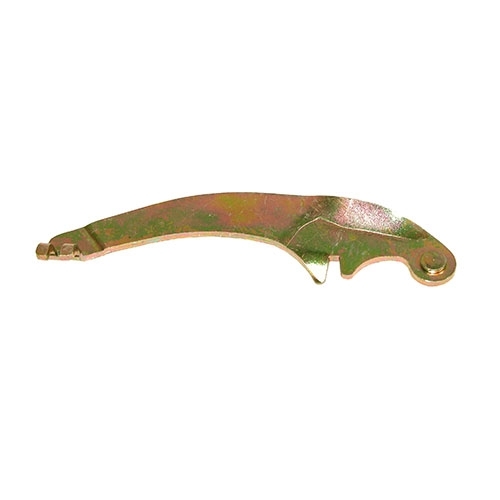 Driver Side Emergency Brake Lever with 11 Inch Brakes
Fits 76-78 CJ
Part # 937965
Original Equipment Left Emergency Brake Lever

For vehicles with 11" brake

Fits:
76-78 CJ-5
76-78 CJ-7
Questions & Answers
I have a DANA 53 rear differential. It has NO emergency brake lever in between the shoes. Missing the e-brake arm and system. Will this arm fit, can it be used (maybe slightly modified if necessary) to actuate the shoes for my 1963 WILLYS truck? Any suggestions? Thank you.
Willys Jeep Parts Tech:
Anything can really be modified but this is nothing close to what the Trucks had in it.
YOU MIGHT ALSO BE INTERESTED IN