Manifold Service Standards - Wagon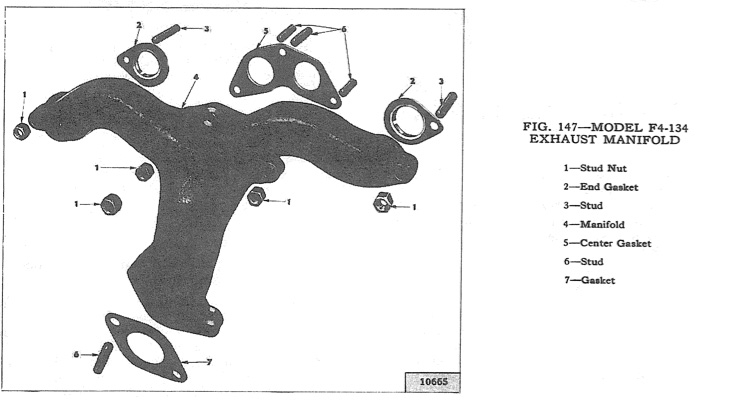 All F4-134 Models
When as­sembling the manifold, Fig. 147, to the cylinder block new gaskets should be installed and the nuts drawn up evenly until they are tight to avoid leakage. Torque wrench reading 29 to 35 lb-ft. (4,01 a 4,84 kg-m.].
All L6-226 Models
a. Using a new gasket, assemble the intake and exhaust manifolds. Torque nuts securely 18 to 23 lb-ft. [2,5 a 3,1 kg-m.].
b. Place new manifold gasket and the manifold carefully over studs against cylinder block. Place clamps or washers over studs and start stud nuts. Starting at center and working toward ends tighten nuts carefully. Torque to 30 to 35 lb-ft. [4,1 a 4,8 kg-m.].
* Learn more about manifolds in the Service Manual for Jeep Utility Vehicles