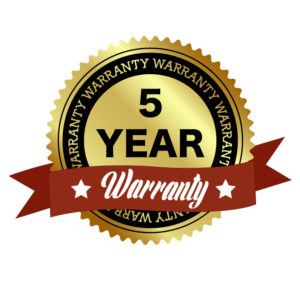 5-Year Warranty - Covers all 'hard' parts!
1-Year Warranty - Covers all electrical products and carburetors/fuel pumps!

Kaiser Willys will either repair, replace, or refund for the product purchased. Any parts repaired or replaced will be considered part of the original product and will not extend the term of the warranty.
What our warranty does not cover:
• Inadequate mounting or installation, water, alteration, modification, misuse or failure to maintain.
• Damage in any part attributable to: (a.) vehicle systems or components or (b.) combination with other non-Kaiser Willys products.
• Normal wear and tear/product deterioration (brake shoes for example)
• Accidents, impact by rocks, trees, obstacles or other aspects of the use environment.
• Theft, vandalism or other negligent or intentional damage.
We are NOT responsible for any loss of use or time, rental costs, or for any incidental, consequential, punitive or other damages (whether arising in tort or contract) you may have or incur in connection with your vehicle, or product purchased.
Easy Return Policy:
• Any unused parts (except Electrical and Special Order items) may be returned at no restocking fee. There are NO return time limits and a full refund will be given as long as the returned part is in new, unused condition.
• All returns must be shipped prepaid and accompanied by an RMA (return materials authorization) number and copy of the purchase receipt. COD returns will not be accepted.
• Normal wear and tear/product deterioration (brake shoes for example)
Click for more information about our Easy Return Policy. For assistance, or if you have any questions about your order, please contact us at Toll Free 1-888-648-4923, Monday-Friday, 9AM-5PM EST, or email Mike at mike@kaiserwillys.com.