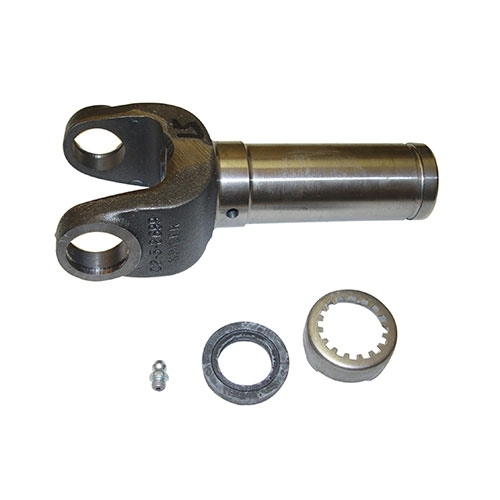 Drive Shaft Sliding Yoke
Fits 76-86 CJ
Part # 932209
Original Equipment Sliding Yoke (for front or rear drive shaft)

Fits:
76-83 CJ-5
76-86 CJ-7
81-86 CJ-8
Questions & Answers
I need the dust seal for the yoke spine OEM part WO-A-943. This is the cork seal but I think there is a newer style rubber version. The old cork one has a split so it can go around the splines. Do you sell this part?
Willys Jeep Parts Tech:
Please email mike@kaiserwillys.com and we can ID what Willys you have and help. Or call us toll free.
YOU MIGHT ALSO BE INTERESTED IN