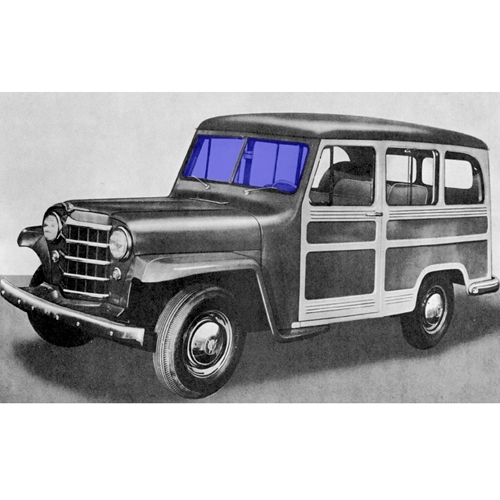 Questions & Answers
Wagon glass 124$ for the pair or 124$each?
Willys Jeep Parts Tech:
These are sold each. Free shipping.
Are these clear or tinted?
Willys Jeep Parts Tech:
Clear like original. But we can do tinted on special request if you call in the order.
I am thinking about buying a 63/64 wagon but it has the 1 piece window Could this be a direct replacement for the 1 piece window? I just prefer the 2 piece look. I beileve the center bar could be installed with slight modification. Thanks in advance
Willys Jeep Parts Tech:
We have had customers go to a split glass but there is trim and other things you would have to get too that is available used only.
can you use these windshields on the 61 truck if i use the center bar
Willys Jeep Parts Tech:
You should be able to. I would confirm the measurements and give us a call toll free and we can go over it with you. Thanks
i was wondering just how to get the new glass in...thanks
Willys Tech:
You have to get your weatherseal hot and pliable. Soak it in hot water. Use soap. Install all four corners of the weatherseal in the vehicle first. Make sure they are fully seated. Work the glass in upper center down. The seal is part number: 664203