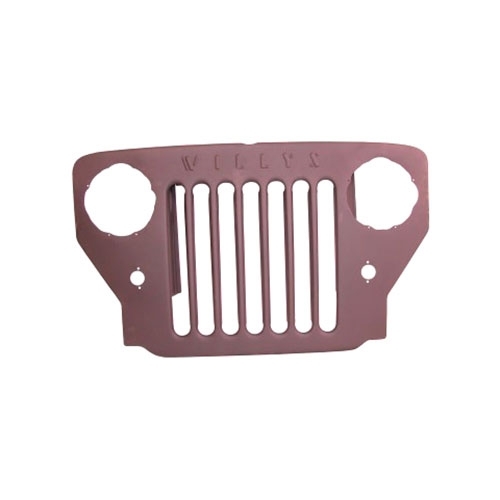 New Steel Radiator Grille
Fits 53-65 CJ-3B
Part # DMC681798
New Steel Radiator Grille
Made just like original for your vehicle.
Comes painted in primer only and less headlight buckets.
Fits:
53-65 CJ-3B
Notes:
Drilling required for side mount radiators on grille.
Questions & Answers
I want to see the back of radiator grille (CJ3B 1960) to known is it compatible with original radiator. Can you send picture? Thank you.
Willys Tech:
Please email us at: mike@kaiserwillys.com and we can send some photos over to you.
are these CJ3B grilles stamped Willys?
Willys Tech:
Yes that is correct.
YOU MIGHT ALSO BE INTERESTED IN