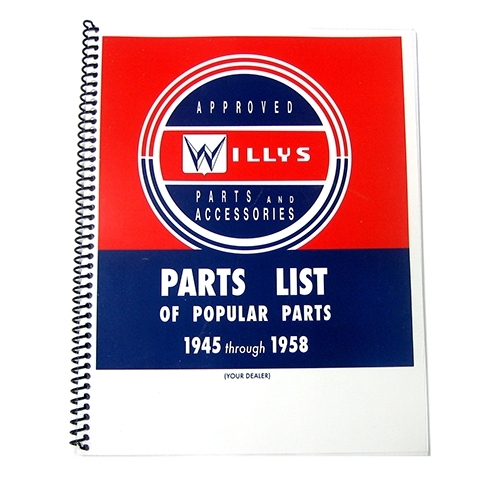 Willys Service Standard Manual
Fits : All Willys & Jeeps
Part # MANUAL-195
New Reproduction Willys Service Parts Manual
Reprint of the original issue service standards. Great manual that covers a wide range of tech information for all Willys and Jeep vehicles. This is a MUST manual if you own multiple jeeps or just want to become a guru of all things technical. 71 pages.
Fits:
45-58 Willys and Jeep Vehicles
Questions & Answers
No questions yet. Be the first to ask a question!
YOU MIGHT ALSO BE INTERESTED IN