Technical Article Submission Page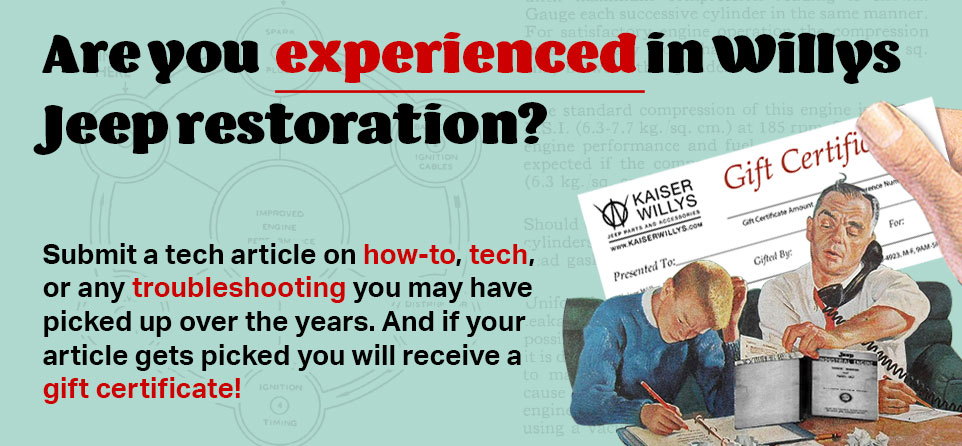 Help the Willys Community with common or uncommon issues and troubleshooting by sharing your unique experiences and or technical expertise. If selected, your article(s) could be featured in one of our printed or digital publications and you will receive a gift certificate to KaiserWillys.com!
By voluntarily submitting this information and content (including photos, videos, personal stories, anecdotes and jokes) to this Site, you agree that such submissions are non-confidential for all purposes and you grant Kaiser Willys an irrevocable, nonexclusive right and license to use, display, modify, reproduce, publish, distribute, or adapt without compensation of any kind to you or any third party, and the right to include your name and city of residence in connection with any such use.
Examples we are looking for are for brakes, wiring issues, carburetor adjustment, timing etc.