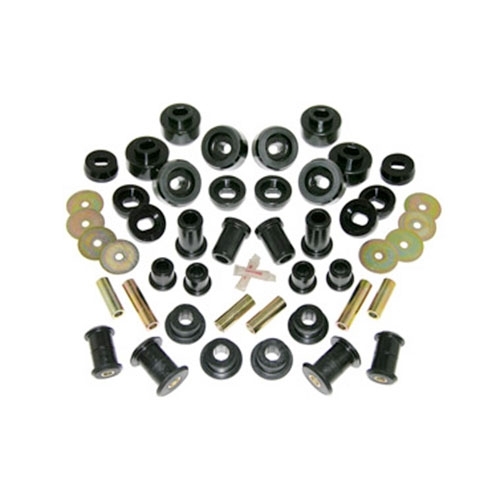 Prothane Complete Polyurethane Kit in Black
Fits 76-79 CJ-5, CJ-7
Part # 1-2002BL
Prothane Complete Polyurethane Kit in Black

This Complete Polyurethane kit contain the most popular components for your Jeep.

Now you can take advantage of our matched components that will not only totally improve your ride but everything will work together for a maximum improvement.

Enjoy the most out of your vehicle by upgrading most of your major suspension components with a Prothane TOTAL KIT.

Fits:
76-79 CJ-5
76-79 CJ-7

Note:
Will not fit fiberglass bodies.
Questions & Answers
No questions yet. Be the first to ask a question!
YOU MIGHT ALSO BE INTERESTED IN